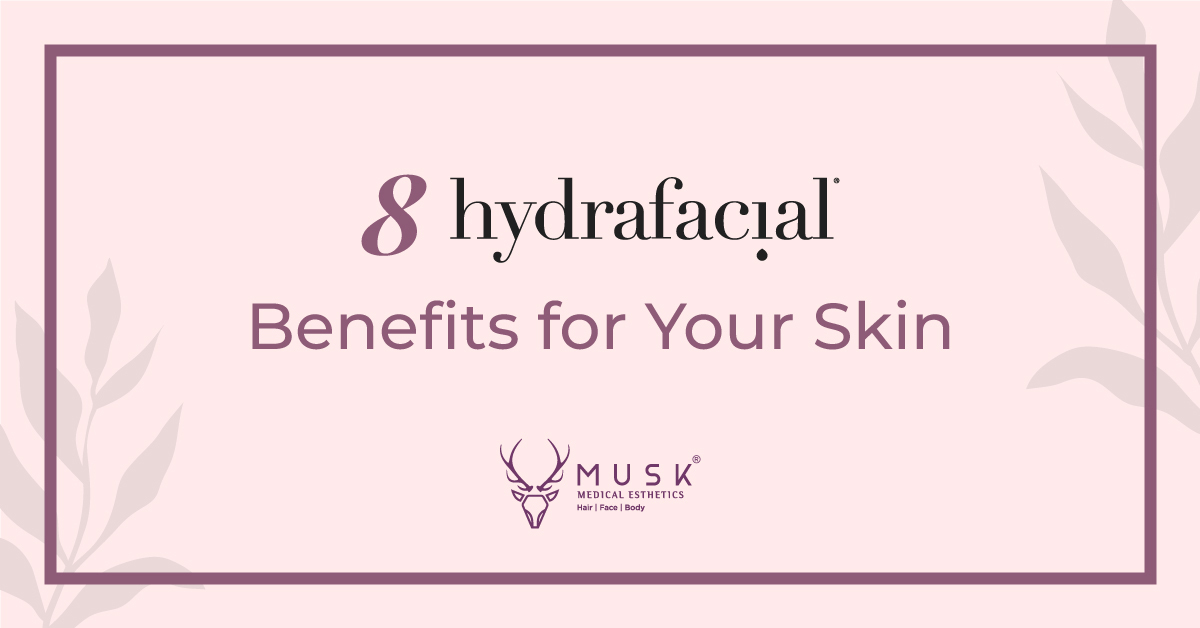 Posted on November 30, 2022
Rather than starting it with towering words like this is the only way you'll get smooth, natural, and glowing skin – Let's get on some usual facial anxieties you might be facing because of work stress, aging, sun tan, or any of your personal practices.
Which includes uneven pigmentation, brown spots, excess oil, dead cells, and enlarged pores, the first thing you need to understand is that those things are usual and curable. "Okay, so now I can cure skin tans by implementing various serums, essences, or oils. Right?" 
If that is what popped into your head then the answer is "A BIG NO." Because even you won't be aware of which and how much amount of ingredients are used in those cosmetics which won't give you a way out but damage your skin for sure. So before doing any circus with your skin, first you need to visit a dermatologist and ask for their advice on the same. 
On the other hand, if you are not that free time slot having person or looking for a long-term medication with an overall improved skin texture, tone, and glow while overcoming all of those facial anxieties then Hydrafacial can be the best call you can take for yourself. 
[Quick Fact: HydraFacial Treatment is suited for every skin type and tone.]
Now, let's get on the 8 main skin benefits you can get from HydraFacial!
The first thing you must know about HydraFacial is – its work doesn't start with simply overlaying or masking your skin on a temporary basis but the 3 major steps which include cleansing, extraction, and hydration to turn out your skin at its best and for longer-term. 
By briefing you with each of them let's get on the removal portion of HydraFacial first:
#01 Removal of Uneven Pigmentation in HydraFacial Treatment
Uneven Pigmentation is a condition characterized by the appearance of uneven skin tones or uncommon facial spots that look darker than the surrounding skin tones – the common cause of these facial patches is the exposure of higher sunlight on those portions, which could be small/large or any irregular shape. 
HydraFacial treats this uneven skin pigmentation by increasing a cellular turnover that exfoliates dark areas and uplifts the growth of new and evenly pigmented skin. At the conclusion of this procedure, patients get benefited with common skin tones on the entire facial proportions
#02 Removal of Dark Spots in HydraFacial Treatment
Dark Spots are another facial concern that is caused by sun exposure, rather than that – aging and hormonal changes can also be the cause of dark spots. Now "How does HydraFacial treat dark spots?"
During the HydraFacial treatment, nutritious liquids such as Glycolic, Salicylic, and Lactic get infused into the skin which readdresses dark spots, fine lines, and wrinkles with rich hydration while edging the skin while texture and nourishing improvement.
#03 Removal of Excess Oil & Dead Cells in HydraFacial Treatment
Not all but a few of us have an oily skin type, on which the concern of using different serums rises quite higher. HydraFacial not only fits but helps to correct oily skin too by its 'cleansing and exfoliation' procedure and soothing it with essential vitamins, antioxidants, and moisturization. 
HydraFacial consists of vortex exfoliation technology, in which at the very first step of HydraFacial only [denoted as "Cleansing"] – eradicates dirt and dead cells and delivers a topical moisturizer at the same time. 
This entire procedure is seamlessly painless but incredibly effective that cleans the skin from deep clogged pores and leaves skin making spotless, healthy, and glowing.
#04 Removal of Enlarged Pores in HydraFacial Treatment
HydraFacial helps to shrink the pores! But is it necessary? Eventually, we all get dirt, sebum, and other gunk stuck in the pores of our faces –  if we don't remove those in time then our pores collect more and make our skin dotted with oversized and oily pores.
So here is how HydraFacial treats enlarged poles – firstly it removes all the blackheads and dirt from the pores with its vacuum power, so rather than squeezing skin the procedure can easily take place by just sucking the avoided particles out. Then it shrinks the pores so they can hold the moisturization and vitamins gained from HydraFacial for the long term.
Thus, all the particles which are avoided by us to get noticed on the face are wrapped by HydraFacial treatment. So, by not taking your further time let's move on to points of benefits by HydraFacial:
#05 Enhancement of Skin Texture in HydraFacial Treatment
While other facials just treat the current skin conditions, HydraFacial moisturizes the skin with vital nutrients and antioxidants while enhancing the skin texture over the time.
These antioxidants and vitamins also aid your skin with aging-repairing effects and make skin more youthful with enhanced elasticity.
#06 Elasticity Improvement in HydraFacial Treatment
As our body starts aging it loses the capability to produce collagen [a protein that structures, supports, or strengthens your skin, muscles, bones, and connective tissues] which lastly results in sagging or elasticity of the skin.
HydraFacial stimulates the skin for the natural creation of collagen, resulting in wrinkles and fine lines free rejuvenated skin with a younger texture that goes beyond your imagination.
#07 HydraFacial For Even Tone
 Let's get this straight – Which of those things makes the face look dull: (a) Uneven pigmentation (b) Dead/damaged cells (c) Dark spots. 
All of them right? while HydraFacial can shed each of them. 
All skin textures, tones, and appearances can easily be treated and improved with HydraFacial – this is because of its deep exfoliation that cleans pores, removes debris, and refill the skin with rich nutrients and antioxidants which leave no more causes of dull skin while enriching appearance with brighter and healthier skin tone.
#08 Natural Glow By HydraFacial
After HydraFacial's exfoliation process, it infuses your skin with natural peptides and antioxidants that protect your newly rejuvenated and radiant skin.
So without any surgery discomfort or essence/oil/serum implementation, HydraFacial can give you an everlasting natural glow by offering a relaxing procedure and taking only 30 minutes from your routine.
Let's Give It A Closing Now!
By starting it with "usual facial concerns" till answering all of them with brief descriptions, we covered 4 points on the removal of debris and another 4 points on skin enhancement offered by HydraFacial. We hope during the blog, you got a way out of the question you were looking for! If not or still got some queries on the same – Here is the link, you can refer to. Till then wishing you all nutritious and youthful skin!