A state of the art multispeciality skin & cosmetic clinic promising world class treatments done by highly specialized professionals in environs that assure optimum care and comfort for each of their clients is what defines Musk Clinic.
We strongly believe in our continual pursuit of excellence in all levels of patient care and treatment and lay utmost emphasis on service, accuracy and convenience so as to make sure we provide an exceptional patient experience. We realise that our services are totally elective and so believe on earning the trust of our patients. At Musk Clinic we pursue the latest USFDA approved technoloies making sure that we only use techniques, products and devices that are proven safe and effective world-wide. It is important for us to make sure that our clients feel at ease and are not faced with any untoward incident anytime under our care.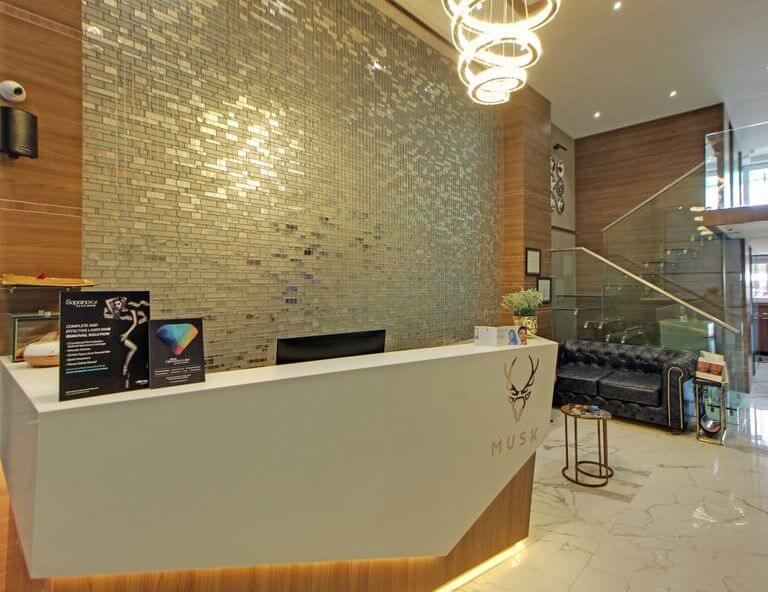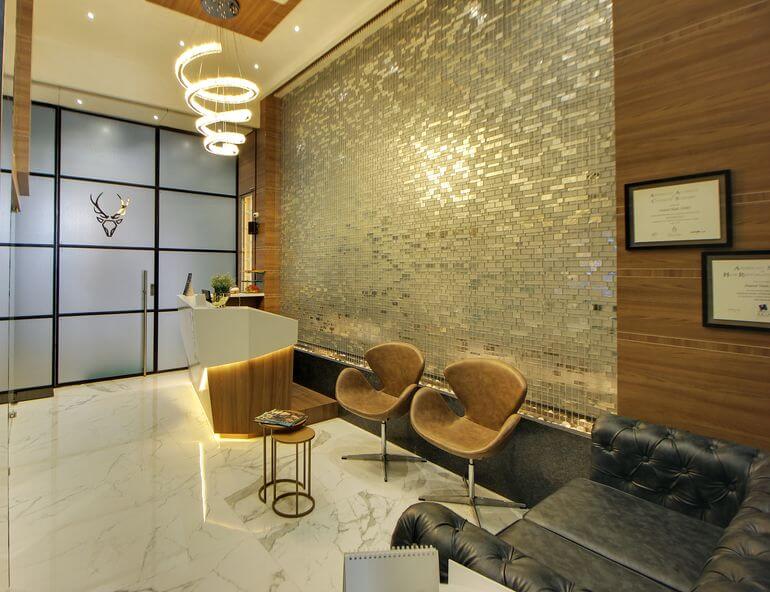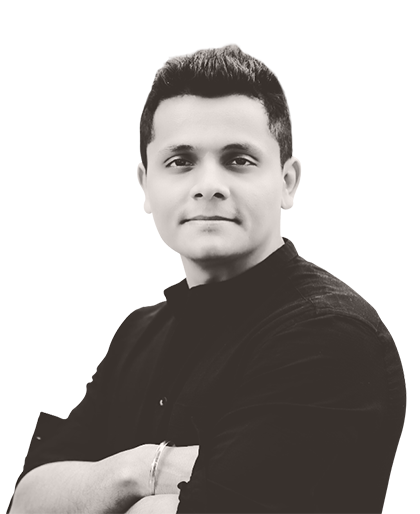 Dr. Anand B. Shah
Medical Director
Dr. Anand B. Shah is a board certified Maxillofacial & Craniofacial surgeon who is highly skilled in cosmetic facial and hair restoration surgery and has exclusively practiced the same, internationally and nationally. His career span has been marked with passionate and focused learning, keen and industrious training and in depth guidance by some of the world's best leading experts in the field of Hair Restoration.Following his post-graduation, Dr Shah underwent a highly reputed fellowship in Craniofacial Surgery under GCCRI which is affiliated with DCKH (Deutsche Cleft Kinder Hilfe), Germany. It was during his fellowship tenure that Dr Anand developed a keen interest in Hair Restoration Surgery under the esteemed guidance of fellowship director Dr Shyam Sheth.
He underwent a surgical preceptorship in orthognathic surgery from 'UZ Brussel' University, Belgium under Dr. Maurice Mommaerts.
Being extremely motivated and having an intense passion for this field, Dr Anand got a chance to perform numerous cosmetic, facial and hair transplant surgeries, thus perfecting procedures and advancing his skill. He keenly followed up on further training, learning from the very best, Dr Sanjiv Vasa, who is said to be a pioneer in the field.Not content to rest on his laurels, Dr Anand further decided to experience advanced level of skilled training under none other than the 'father of hair transplant surgery' and his idol Dr Walter Unger in Manhattan, NY, USA.
Dr Anand followed this with a surgical preceptorship in face and body hair transplants under Dr Akaki Tsilosani, a pioneer in long hair transplants, in Tblisi, Georgia. His love for technology made him undergo an exclusive training in the world's only robotic hair transplant device, ARTAS at San Jose, USA. At this point he also got the opportunity to work with Dr. David Berman in Palo Alto, USA who is considered a pioneer in robotic hair transplants.
Dr Anand's  unrelenting and earnest passion for hair transplants made him decide to get the latest version of the Robotic Hair Transplant ARTAS 9X for the first time in India, that too in his hometown, Ahmedabad. Dr Anand is a qualified physician member of the American Academy of Cosmetic Surgery [AACS] & American Society of Hair Restoration [ASHRS]. He is also a member of Association of Facial Aestheticians & Aesthetic surgeons of India (AFAASI), Association of Maxillofacial Surgeons of India (AOMSI) and International Association of Maxillofacial Surgeons (IAOMS).
International Advisory Board