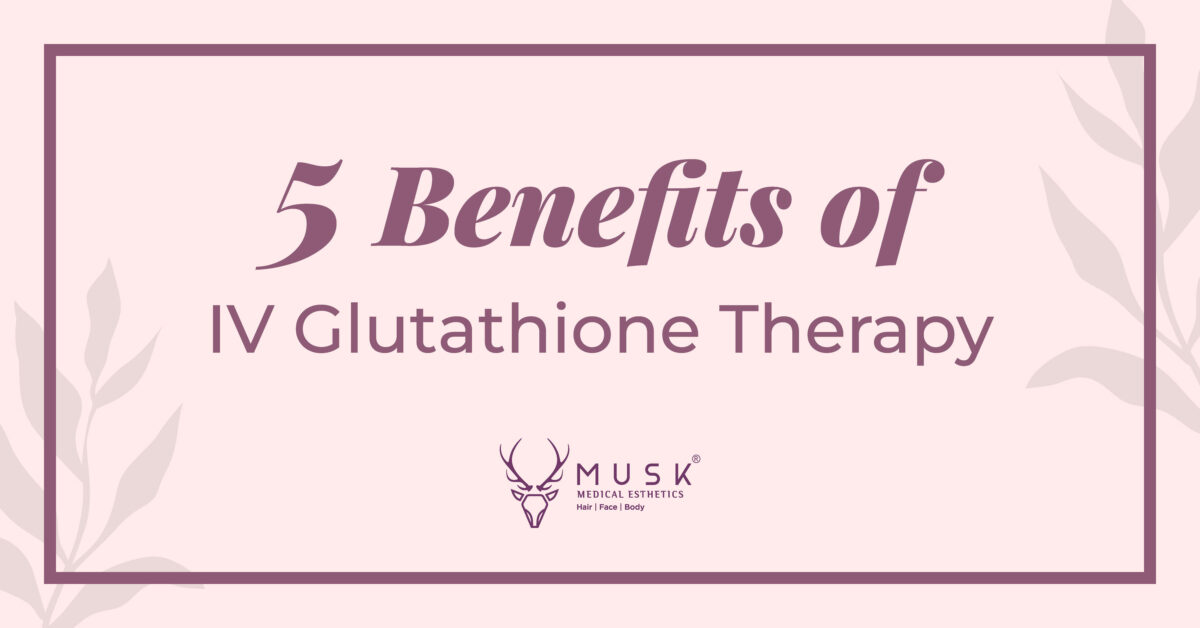 Posted on February 6, 2023
If we simply google how to get bright skin, there are 49,80,00,000+ results that pop up in between which we try to find our skin-suiting solution but have ever thought that it might be available in your own human body?
And not only in human bodies, but each organism also has a self-producing antioxidant named Glutathione in its cells – composed of three amino acids: glutamine, glycine, and cysteine.
Glutathione is also known as the master of all antioxidants giving skin its radiance while reflecting an even tone. It is also essential for the proper functioning of the immune system and building/repairing of tissues. 
By converting the dark eumelanin to light golden-colored pheomelanin, Glutathione gives a lighter and glowing appearance to the skin. Hence, to gain the dreamy glowing beauty and youthful skin you always aspire for – Glutathione is necessary. 
But But But…as the body ages or some health conditions which we will list further can reduce the production of this master antioxidant. Turned stone for a second? Then it's time to get on the turning point; Glutathione IV Therapy – with which you can get Glutathione inserted in your body.
As mentioned, here are the conditions in which the body needs Glutathione IV Therapy:
To boost the immune system, making it fights against diseases also includes viruses and bacteria.

Elimination of free radicals from the body.

Removal of hyper-pigmentation and melanin production of cells, resulting in brightening and lightening of the skin.

Prevention of skin aging by lessening wrinkles and fine lines, and giving skin a younger yet smoother skin.

Energy and mental clarity improvement.

Reduction of inflammation in the body.

Detoxification of xenobiotic and endogenous compounds.

Increase metabolism growth and aids in weight loss.

Improves sleep quality by opposing stress caused because of sleep apnea.
Stepping Ahead On Definition and Brief Of Glutathione IV Therapy.
What is Glutathione IV Therapy?
This treatment is mostly being sought by individuals looking for overall health improvement, as it is a concise way to insert Glutathione into a body. In this procedure, the nutrients directly get added to your bloodstream while avoiding the gastrointestinal tract throughout the procedure.
The signature benefit of Glutathione IV Therapy is getting optimum advantages as it doesn't break down while passing. Intake of Glutathione orally is also an option but the drawback is – it can only cover 50% of Glutathione content whereas a body can consume 90-100% of Glutathione IV Therapy.
Glutathione IV Therapy only takes 15-20 minutes from your routine with zero to no downtime, you can simply return to daily tasks right after getting treated. As this process doesn't need anesthesia, you can simply have a comfortable seat back while using your phone during the procedure.
On an additional note to Glutathione IV Therapy; you must avoid some practices that can lead to an increase of free radicals in the body such as smoking, excessive alcohol, poor diets, bad sleeping patterns, and environmental toxins.

5 Benefits of IV Glutathione Therapy
Boosting Energy Levels
Glutathione spends much time on the removal of free radicals and the repair of damaged cells, especially the ones which are produced due to the aging process.
And after its removal, Glutathione boosts the growth of mitochondria replacing the aging cells with the younger ones, restoring the immune system with higher energy levels and welcoming tighter-brighter skin.
Improving Immunity
Each practice we make such as eating, exercising, and even breathing results in the creation of free radicals which simultaneously attack the cellular level of the body, steal other molecules, and create the chain. 
Like other antioxidants, Glutathione also works with the supply of extra electrons to the unpaired free radical molecules and if this molecule becomes weak it itself turns into the free radical. 
With the charge of Glutathione IV Therapy, it regains its antioxidant status and is ready to fight against free radicals. There are mainly two benefits you can gain in the immune system with Glutathione IV Therapy; the first – is that glutathione plays a central role in the proper functionality of white blood cells by increasing their numbers and the second stimulating production and activity of natural killer (NK) cells.
These two procedures significantly improvise the activity of immune cells while blending the functionality of antioxidants with them.
Easing stress and jet lag
This master antioxidant; Glutathione, benefits in flushing out toxins from the liver resulting in making you feel refreshed.
With its drip therapy the glutathione processes and repairs the DNA with the help of cleansing and frequent flier drip that lastly concludes in overcoming jet lag and easing stress and anxiety.
Treating sleep problems
Multiple research and studies have shown that people with higher glutathione have a better ability to fall asleep, with timely getting up, and a refreshed feeling in the morning.
Glutathione is an essential antioxidant for keeping the body detoxified during sleeping and with the improvement in quality of sleep more glutathione gets produced which results in improved sleep and detoxification.
Improves the Appearance Of Skin 
IV Glutathione Therapy removes the skin's hyper-pigmentation and production of melanin in cell production that boosts the skin to turn out its own radiance and prevents skin concerns such as wrinkles and fine lines. 
Let's give it a climax!
So, Glutathione IV Therapy is nothing but making the master antioxidant already present regain its status and perform in its best practice while benefiting an individual with multiple benefits. 
If you are looking to get IV Glutathione Therapy in Ahmedabad, Musk Clinic is one of the most preferred multi-specialty clinics to get in touch with. 
On the other hand, if you have some queries, we'll be glad to help you with that too and for it, you may please drop them right away at info@muskclinic.com.
Till then keep shining brighter and lighter!
Read More: