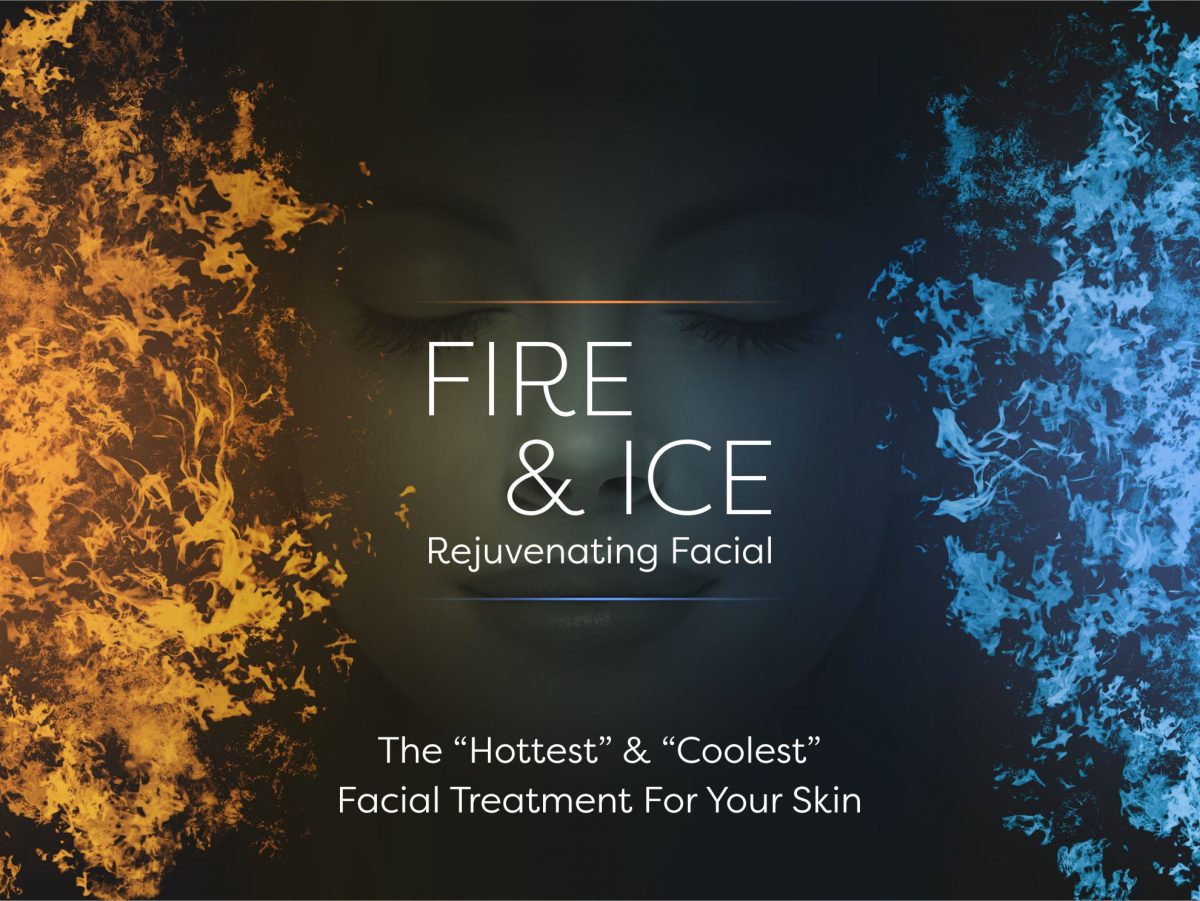 Posted on December 18, 2020
It is nothing but the truth when we say that real beauty is being comfortable and confident in your own skin. "But how exactly do I get a brighter & beautiful skin?" you may ask. This is where iS Clinical's "Fire & Ice Facial" comes into play. The Fire & Ice Facial is an all-empowering medical-grade treatment that is designed to swiftly and safely resurface the skin. It addresses the aging aspect of the skin and efficiently eliminates fine lines & wrinkles by accelerating the skin cells' renewal process.
The effectiveness of this facial treatment has created a huge buzz and following among Hollywood stars including Gwyneth Paltrow, Halle Berry, Rosie Jessica Alba, Michelle Keegan, and several others who use this facial before red carpet events to achieve glowing and resurfaced skin. The treatment has, thus, earned the title of "Red Carpet Facial" and "Hollywood Facial".
Let us take a closer look at the Fire & Ice Facial Treatment.
What is Fire and Ice Facial Treatment?
The Fire and Ice Facial is a clinically developed skin rejuvenating treatment comprising some of the finest pharmaceutical ingredients. It focuses on diminishing the problematic areas of the skin such as fine lines & wrinkles, thereby giving the skin a smoother touch and a clearer appearance.
This remarkable facial treatment takes place in two steps and uses a combination of two intensive remedial masques to revitalize the skin. The first one exfoliates & resurfaces the skin through heat, and the second one rejuvenates & hydrates the skin through a cooling effect. The consequent result is a refreshed, brighter-looking skin with a glowing complexion.
The Fire Part
The first step encapsulates a five-minute Intensive Resurfacing Masque that consists of vital components such as Sugar Cane extract (a source of Glycolic Acid) (18%), Citric acid, Apple extract, Retinol (Vitamin A), Niacinamide (Vitamin B3), and potent antioxidants. It also emits a warm feeling that lasts for 2-3 minutes and gives you a tingly & pleasant sensation.
The Ice Part
The second step encapsulates an intensively hydrating masque designed for a soothing, cool experience that leaves the skin revitalized and glowing. This step gives off a calming & comforting sensation to the skin, thereby leaving it nourished & glimmering. It is clinically articulated with Hyaluronic acid, Japanese green tea, grape seed, rosemary, licorice, and aloe vera extracts.
Concluding the Treatment
After a final cleanse, the treatment concludes with a Hydracool serum applied to the face of the patient. Additionally, a vigorous moisturizing serum for under eyes and strong sunscreen are applied that serve as a humidifying agent for the skin.
What's more exciting is that the treatment has practically zero downtime. Meaning the patients can return to their normal lives with no concerns for severe side-effects such as inflammation, irritation, prolonged redness, or shedding.
Benefits of Fire & Ice Facial Treatment
The Fire & Ice Facial is a prominent advancement in the cosmetic treatment sector as it offers a much safer & quicker solution for face rejuvenation. One of the major advantages of this treatment is that it goes well with all skin types and ages. Other benefits include
Resurfaced & rejuvenated skin
Helps clear acne and removes acne scarring
Minimizing hyperpigmentation
Reduction in wrinkles & fine lines
Encourages cellular renewal
Pre-Treatment Care
Prior to the treatment, you must follow the below mentioned precautions to ensure the best results:
1. Avoid getting any laser treatment or waxing your skin for about 48 hours before the treatment.
2. Discontinue with the application of daily skin products that contain vitamin A, glycolic acid, or any other resurfacing ingredient.
3. Consult the dermatologist and inform them about your medication history as use of certain medicines will prevent you from getting this treatment.
4. If you are pregnant and are planning on getting the Fire & Ice Facial treatment, you must first consult with the dermatologist about your medical status.
Schedule An Appointment With Us For An Aesthetically Pleasant Experience
We, at Musk, essentially serve our clients with high-grade treatment protocols with state-of-the-art technologies. The Fire & Ice Facial treatment is performed by aesthetic professionals only with utmost hygiene and sanitization standards.
Book an appointment with us today and give your skin the treatment it so rightly deserves.