What is Semi-Permanent Makeup?
It is a cosmetic treatment, which helps to enhance one's natural features. Being a medical proven procedure, the herbal pigments used are natural and extremely safe. This quick and effective technique helps deliver the pigment into the dermal layer in a very natural manner thereby making the appearance look very natural.
Musk Clinic has collaborated with BioTouch, USA which is an American micro pigmentation brand with over 30 years in the business.
All the products used are body-friendly and meet strict certification requirements in safety, quality and hygiene.
Cosmetic Micropigmentation
This is in adopted in a variety of ways to enhance the cosmetic appearance of an individual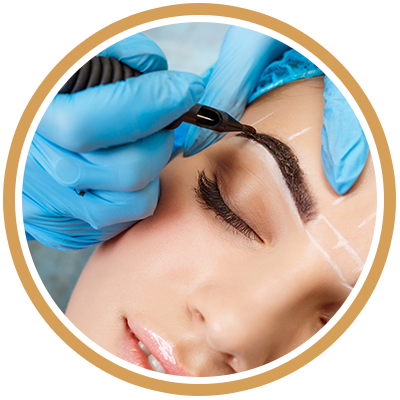 Eyebrows
Eyebrows can alter a person's look and also provide a more youthful expression.
Ultra-fine applicators are used to create the hair strokes to enhance the eyebrows making them look natural and denser.
Sparse eyebrows due to age or genetics along with traumatic scars can benefit from this treatment as the need to draw them on a daily basis is no longer there.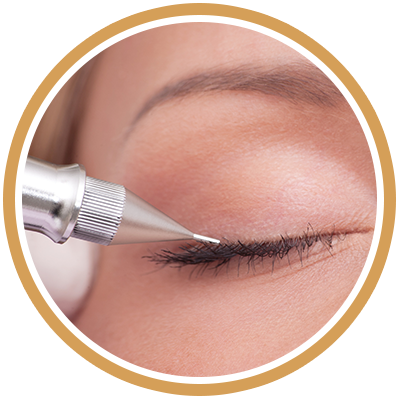 Eyeliners
An individual's eyelashes are defined by the eyeliners and can also give an illusion of them being longer.
The eyeliner can be applied as both an eyelash enhancer or as a slightly thicker line to define the eyes making it look as natural as possible.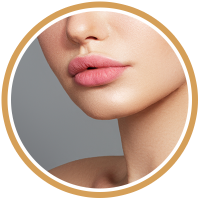 Lips
Lips can make or break a face.
Lip Micropigmentation is a brilliant treatment especially for people who have very thin lips or who have lost their lip borders.
This treatment can help improve the shape and symmetry of the lips and yet make it look natural.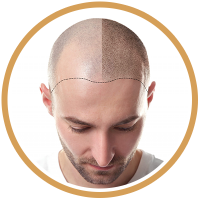 Scalp Micropigmentation
Majority of men suffer from genetic baldness and is of the biggest aesthetic concerns today in the world.
This treatment can be used stand alone or in combination with hair restoration treatments like Platelet Rich Plasma or PRP therapy & after Hair transplant surgery.
The results are completely natural and very effective, this improving the density and giving a head full of hair.
Medical Micropigmentation
This is in adopted in many ways to camouflage the skin in diseases like vitiligo, pigmentation and scars.
Areola reconstruction post breast reconstructive surgeries can also be accomplished using this treatment.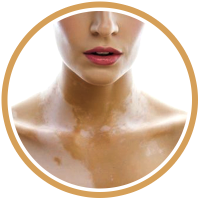 Vitiligo
Treatment of stable vitiligo and hypo-pigmented patches can be accomplished successfully using this procedure.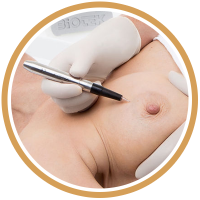 Areola reconstruction
It is an advanced micropigmentation technique which helps to recreate the areola and the nipple after Brest cancer surgeries. It requires highly skilled technician to give an aesthetic appearance.