What Is Exilis Elite?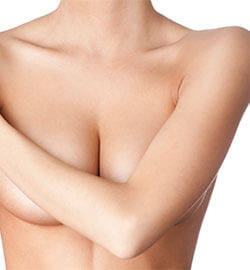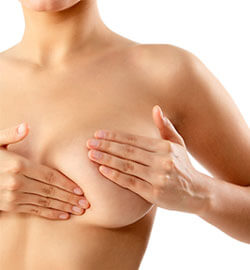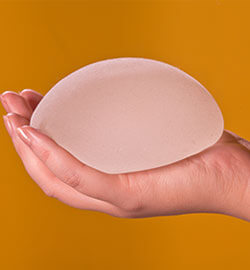 One of the most annoying beauty woes that seem to effect all is that cellulite. For those saddled with that lumpy dimpled skin, it is nothing short of an embarrassment. While there are many ways of treating this issue, one of the most effective and latest procedures to achieve the desired result is to use two of the most innovative technologies in the world – the X-wave and Exilis Rf. The combined use of these two treatment channels assures amazing and visible results from the first session itself.
Advantages Of This Treatment
Skin tightening with cellulite reduction
Non-invasive procedures
No downtime
Fast and long-lasting results
In this procedure, the Exilis EliteTM which is an innovative technology that uses ultrasound and continuously pulsating monopolar radiofrequency, combined with a special cooling system helps to dilute fat cells and cellulite as well as reshaping the targeted areas. The result of this treatment can be seen in an overall inch loss of the treated area, a skin tightening effect, improvements in skin structure and skin elasticity.
What To Expect?
Using the acoustic wave energy, the X-Wave treatment stimulates the lymphatic system, reduces edema and eliminates the lipids from the subdermal fat cells, while also inducing the proliferation of fibroblasts that create a new, thickened band of collagen. When applied on the skin, the head of the machine makes a vibrational motion, pulsating on the skin and muscles with a powerful, yet painless movement. The electro acoustic therapy performed with X-Wave helps in tightening the loose skin and improving the skin tone.
At Musk Clinic, our specialists will help to personalise your treatment plan after a thorough body evaluation so as to achieve your desired 'perfect' look. It is important to know that this treatment is highly customized and so results may differ from person to person. Be sure to discuss in length the desired look and set realistic goals for the same.
FAQ Exilis Elite
Exilis ELITE is a new radio-frequency technology that reduces isolated areas of fat while tightening the skin.
Exilis Elite is a breakthrough non-invasive procedure that uses focused energy to help your body eliminate unwanted fat without surgery. When you schedule your consultation with Musk Clinic you will meet the doctor, who will review your candidacy, discuss all your options, answer any questions you may have, than determine your customized treatment plan.
This procedure is not a weight loss solution for those who are obese. An ideal candidate for this treatment is someone with noticeable 'bulges' in certain areas that they would like to eliminate.
Musk Clinic will help you determine which areas can and should be treated. Once you have discussed which areas you would like to target with Exilis Elite, he will place the device on your body. The treatment uses focused high frequency technology to redefine appearance by reducing fat, wrinkles and tightening the skin in just two to four comfortable treatment sessions.
At the beginning of the Exilis Elite treatment you will feel a deep heating sensation. Exilis radio frequency energy is delivered to the deeper layers of the skin. The underside of the applicator provides cooling to the skin's surface, keeping you more comfortable during the treatment.
On average an Exilis Elite treatment session shouldn't last more than an hour.Generally, a series of 2-3 treatments will be required to achieve the desired result. The exact number of treatments will depend on your existing cosmetic concerns and the goals you want to achieve., however at your consultation, the doctor will discuss how much time is needed for your personalized treatment plan.
Yes, and we encourage just that! Since the procedure is completely non-surgical you can get right back to normal daily life, immediately. Please note that There may be temporary pinkness or redness in the skin for about 20-30 minutes that quickly subsides. Since there is no downtime or special care required once you leave the office, you can carry on with the rest of your day's activities immediately following treatment. If you do experience any of these irritations please note that they are temporary and will resolve completely.
After just 1 to 2 Exilis Elite treatment sessions, you should start to see some skin tightening and facial reduction results. Once you have had your second or third treatment you can discuss with your doctor about scheduling further reduction with additional treatments if needed to provide you with the results you desire. Keep in mind that most patients find that they achieve their fat reduction goal in just 2 to 3 Exilis Elite treatment.
Due to the unique design of the Exilis Elite, the neck, face, body, arms and legs, back fat and knees are all treated successfully.
Exilis Elite is a relatively new device, but current studies show that those who have had treatment over 2 years ago have maintained their results. Typically, once fat cells have been destroyed they do not come back.
*Treatment time may vary depending on your needs and goals.
FAQ BTL X-Wave
BTL X-WAVE treatments are safe for patients of all ages and skin types who want an additional effect to other non-invasive body shaping procedure. This is an option for those who desire aesthetic improvement without the cost and recovery time of surgery.
The BTL X-WAVE meets strict safety standards. The procedure is based on the emission of targeted vibrations into the treated tissue.
Your BTL X-WAVE provider will discuss the ideal treatment plan based on your specific needs. You will need a series of treatments, typically between 4 to 6 sessions over the course of a few weeks.
The treatment helps significantly improve the overall skin texture. Patients have reported visible improvements after a single session. Browse our Before & After section to see how your results may look like.
There is no downtime with the BTL X-WAVE. You can easily have the treatment during your lunch break and return to your daily activities immediately.
This very much depends on the treated area, its condition and other factors. You may see visible improvements after a single session.
The BTL X-WAVE will help you achieve aesthetic improvement regardless of your lifestyle. You will not be required to exercise or alter your dietary habits.
Unlike some other technologies, the BTL X-WAVE uses the power of targeted mechanical vibrations, causing much stronger stimulation and reaching deeper structures. This means less treatment sessions and first visible results after a single treatment.